Randall van Poelvoorde
Randall is a passionate experienced speaker who, through a deep knowledge of society and technology, can sketch positive prospects for a future where the ongoing cooperation between people and technology becomes more obvious. By making phenomena such as robotisation, exponential growth and Big Data concrete, he opens the eyes of visitors / employees and contributes to a climate of change and innovation in organizations.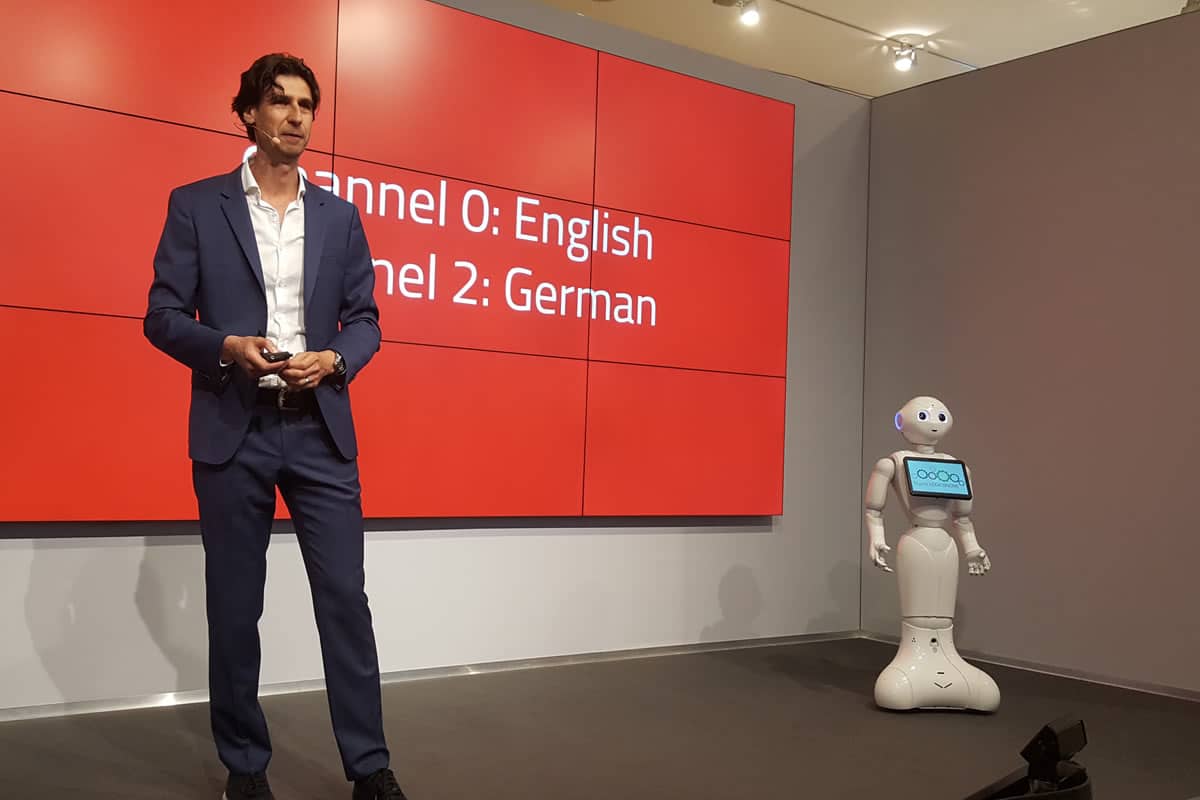 Keynote speaker exponential technology and robots, Randall van Poelvoorde
An awesome future with technology
Randall van Poelvoorde is an expert on Robots and Exponential Technology. His keynote speech describing a truly awesome future triggers people to reassess the image they have had about robots and a variety of other technologies. Randall is well-known as the 'Exponential Technology' expert (Robotics, Artificial Intelligence) for BNR Nieuwsradio. He's also a guest lecturer on these subjects at Nyenrode Business University.
Countries and languages
Language: English, Dutch
Countries: The Netherlands, Belgium