Trendexplorer, fact based innovation trends
The Trendexplorer lets you and your team discover forward-looking trends quickly and clearly so you can respond early to developments and use them as a source of inspiration
Use by customer
Customers profit from the emerging trends that we cluster in twelve different lines of business for: 
Strategic Business Development
Innovation Management
Product development
Research & Development
Provided by our partner TRENDONE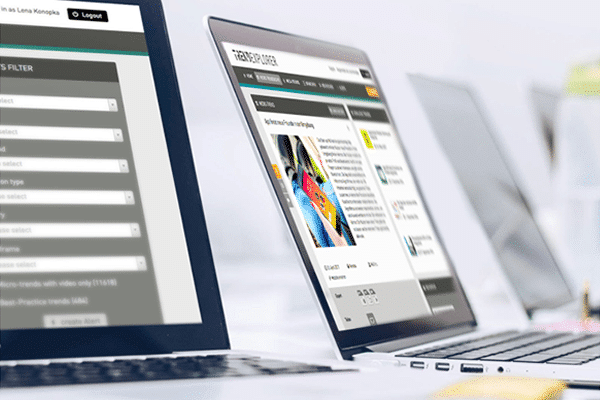 New impulses
Mega- and macro-trends give you an overview of future developments and what will be driving the influences on your line of business and your customers in the long term. Find the right "best practice" innovations and transfer the insights onto your own innovation process.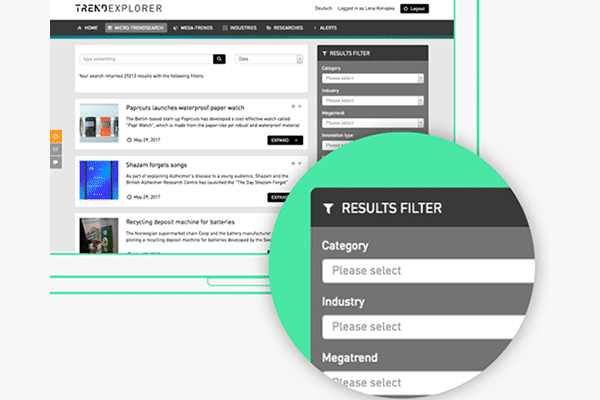 Keep in step with the times all over the world
Regardless of whether you are looking for inspiration or would like to keep an eye on your market and the competition, you will find an overview of all topics in the Trendexplorer – in all industries and all over the world.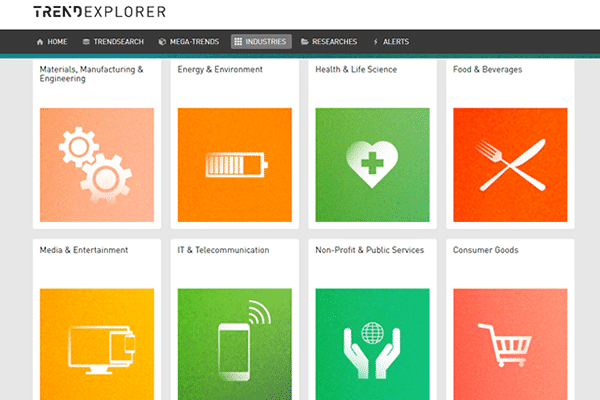 Strategic Business Development
Keep up with the future. The Trendexplorer informs you about trends and developments in your industry and supports you in the future direction of your company.