Nils Müller
Look forward to a spectacular journey into the future! You can expect a 45-minute firework of new impressions, best practices and global micro-trends. You will be shown up to 25 cases that we present to you in a multimedia format, live and in interaction with the audience.With his background of over 500 keynotes, Nils Müller will impress you as one of the future industry's most experienced and versatile speakers on a wide range of topics.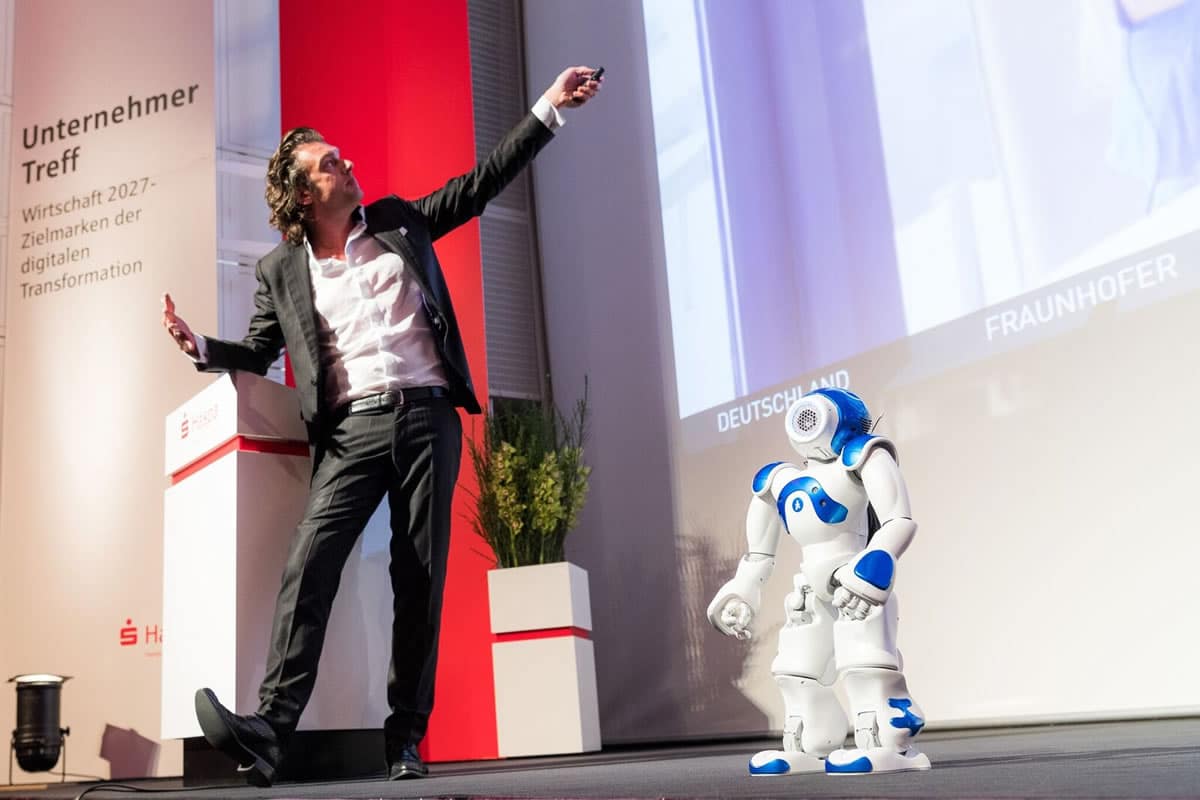 Visionary Keynote, Nils Müller
He lives in the future. Today he is here with us!
Accompany Nils Müller on a fascinating journey into the world of tomorrow! His captivating presentations give you a direct insight into the future so you can learn today all about the next trend topics and global innovation hotspots. Nils Müller founded TRENDONE. Since 2002, he has helped a wide range of companies to identify and exploit relevant trends and individual innovation challenges. Today, his company is the market leader for trend research & innovation consulting in German-speaking countries
His keynotes are recognized nationally and internationally as event highlights – particularly his "Time Travel 2030". Using an effective storyline, this presentation gives you an up close and personal look at the global innovations of the future and inspires you to use them to your advantage.
Countries and languages
Language: German, English
Countries: Germany, Austria, Switzerland, The Netherlands and Belgium